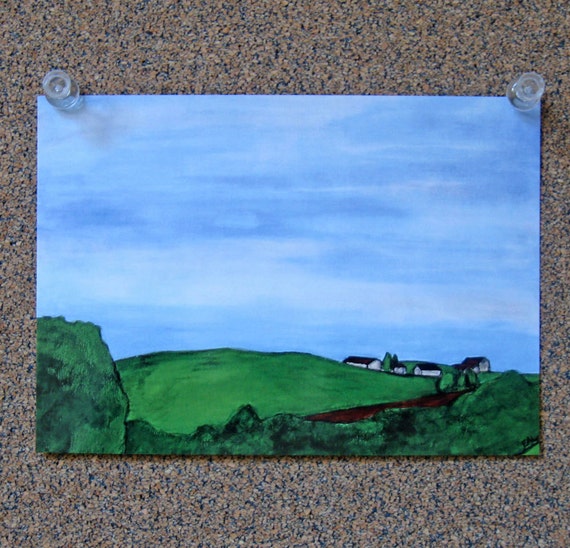 This greets me every morning.  
I have a friend named Elisa.  She's funny and silly and passionate and kind.  She's a mom and an activist, a tea lover and a feminist.  She's also a kickass artist.
If you're in the Chicago area this summer, you can meet her live and in-person and purchase some of her wares. Be forewarned, serenity will likely ensue.  If you're not lucky enough to be in Chi-town (like me) (*sad trombone*), you can find happiness through retail therapy at her Etsy shop.
This Saturday and Sunday
June 8th 10am-6pm
June 9th 10am-5pm
Art on the Plaza Fine Arts Show
Plaza del Lago
1515 Sheridan Road
Wilmette, IL USA
Saturday, August 3rd 11am-6pm
Sunday August 4th 11am-6pm
Evanston Lakeshore Arts Festival
Dawes Park
Sheridan Road at Clark Street
Evanston, IL USA